How To Use Leave-In Conditioner for Healthy Hair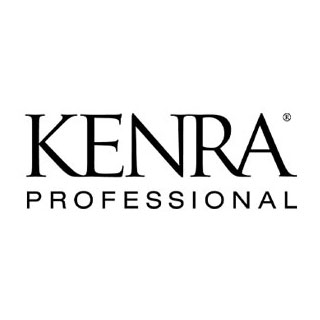 By: Kenra Professional
Unfortunately, just about everything has the potential to dry out your hair. Your hair could be drier than usual because of swimming in a chlorinated pool or the salty ocean. Dry hair can also be caused by spending lots of time in the sun, dyeing your hair, bleaching your hair, using heat styling tools, or simply because you are getting older.
As we age, our hair naturally becomes dryer because of the hormonal shift in our bodies. No matter what the cause of your dry hair is, your hair could probably benefit from the use of a hydrating leave-in conditioner.
Leave-in conditioner is similar to the conditioner you use in the shower except, well, you leave it in. This means that you put it in after you get out of the shower, and you don't rinse it out. It seems like a pretty easy concept to grasp, right?
There is still a lot more that you should know about leave-in conditioners, like how it works, how much to use, which kind to use for your hair type, and whether or not it is the right choice in product for your hair's needs. Today, we will answer all of these questions and so much more.
What Is Leave-In Conditioner?
First things first, what even is a leave-in conditioner? If you have never heard of a leave-in conditioner, then you are likely thinking, "Do I really need another conditioner?"
While the conditioner you use in the shower is an undoubtedly important part of your hair-care routine, you may also benefit from adding a leave-in conditioner to your lineup. Yes, leave-in conditioner has a similar name to conditioner, but it serves a slightly different function.
When you shampoo your hair in the shower, you remove the buildup of natural oils in your hair. You then apply regular conditioner to rehydrate and add oils back in to balance out the oil removing you just did.
Still, you may get out of the shower and towel dry your hair to discover that your hair is still a bit dry. This is totally natural; some of us just have hair that tends to be dryer than others. This can be caused by environmental factors, biological factors, or can be due to damage caused by hair treatments and styling.
If you have noticed that your hair is on the dryer side after washing and conditioning, then you may benefit from adding a bit of leave-in conditioner to your hair after you shower. The great thing about a leave-in conditioner is that it moisturizes your hair just like a regular conditioner, except you don't have to wash it out—hence the name leave-in conditioner.
How Does Leave-In Conditioner Work?
Leave-In conditioner works by coating your hair strands with moisturizing oils and conditioning agents. It is perfect for detangling a knotted mess, rehydrating dry ends, and overall moisturizing your hair from root to tip.
The best part is, you don't have to worry about rinsing it out. Just apply, detangle, and you're all set. Some leave-in conditioners are even specially formulated to protect your hair from heat styling tools and environmental aggressors to prevent your hair from drying out
further.
Is Leave-In Conditioner Right for Me?
The wonderful thing about a leave-in conditioner is that it works for virtually every type of hair. If you have curly hair, then you might benefit from using a leave-in conditioner to boost your curl definition and bounce. If you have super straight hair, then a leave-in conditioner can help keep your hair tangle-free and boost your hair's shine.

You can also customize the leave-in conditioner to suit your hair's needs by adjusting the amount you use to suit your specific hair. Remember, you can always add more, so start small and work your way up until you find the perfect amount for your hair.
Which Leave-In Should I Use for My Hair Type?
Leave-in conditioners are not often made for specific hair types. But shampoo and conditioners are. Make sure that you are starting your hair-care routine out on the right foot by using a shampoo and conditioner that is made for your specific type of hair and addresses your hair's needs.
For example, if you have super fine, straight hair, you should use a Volumizing Shampoo and Conditioner to help lift your hair from the roots. Then you can add a leave-in conditioner to your post-shower routine. Finding the perfect hair-care routine for your hair involves layering the right combination of hair products to achieve the final result you are trying to achieve. 
A Leave-In Conditioner for All Hair Types
Kenra Professional has created a versatile formula of leave-in conditioner that is formulated to work for all hair types. This way, you can seamlessly add it into your hair-care routine, no matter what type of hair you have. Introducing Kenra Platinum Luxe One Leave-In, our answer to a premium and versatile leave-in conditioning product.
This product is specially formulated to be an all-in-one miracle spray for all hair types. This leave-in conditioner is enriched with precious gold to give your hair a lustrous shine that helps to detangle and improve the manageability of your tangly locks.
You can use this miracle spray right after cleansing to detangle and moisturize your hair or to re-moisturize your dry hair that has become dull and needs a bit of refreshing mid-day. Whenever you use this versatile spray, you will be left with stunningly silky, smooth, shiny hair that is easy to style.
Another bonus of this leave-in conditioner is that it also works as a heat protectant spray. Simply spray on to detangle your hair before you heat style, and you will be protected from damage up to 450 degrees.
When To Apply Leave-In Conditioner
The best time to apply a leave-in conditioner depends on our hair's needs. You can apply Luxe One Leave-In conditioner to damp or dry hair and get gorgeous shiny results. Here is the best application technique for each method.

Applying Leave-In Conditioner Right After Cleansing
If you can feel that the ends of your hair are a bit dry right after you get out of the shower, then you can go ahead and mist your hair with Luxe One Leave-In. Simply shake the bottle and depress the spray nozzle firmly and quickly to create a fine mist. Then, apply to your hair from root to tip. To make sure that you get the product all over, you can also flip your head over to get the backside as well.

Once your hair is coated in a mist of leave-in conditioner, take a wide-tooth comb or brush and detangle your hair. This will also help to evenly distribute the leave-in conditioner throughout your hair, leaving you with shiny, smooth, radiant results. Once you have finished detangling, you can dry and style your hair as usual.

How To Apply Leave-In Conditioner to Dry Hair
If you don't wash your hair every day (which you shouldn't) then you are likely familiar with tangly, dry second-day hair. Yes, dry shampoo is good for refreshing your oily roots, but it doesn't help to detangle, smooth, or refresh your hair's texture. To avoid the dreaded frizz that comes with dry detangling, try using your Luxe One Leave-In to refresh and detangle your hair.
Simply shake the bottle, spray the leave-in conditioner onto your palms, and then work the product into the mid-lengths of your hair, avoiding the roots. You can give an extra spritz to any area with knots or tangles.
Then, use your wide-tooth comb or brush to detangle your hair and voilá! Your hair will look as shiny and lustrous as it would on wash day. If your roots need a little pick me up, then follow up your leave-in conditioner with a bit of dry shampoo at your roots.
You're on Your Way to Tangle-Free Hair
Now you know the ins and outs of leave-in conditioners like a total professional. This versatile product is great for boosting your hair's moisture while helping to detangle, encourage smooth and manageable texture, and leave your hair with a shiny, salon-quality finish. Trust us; once you try Luxe One leave-In conditioner, it will become a permanent part of the foundation of your hair-care routine.
You can use it to give your hair that "straight from the salon" look any day of the week. All you need are a couple of sprays of this premium product, and you can kiss knotted, dry, dull hair goodbye and welcome in the hydrated, shiny, lustrous, glossy hair of your dreams with Kenra Professional.