Purple Shampoo: How To Use It Correctly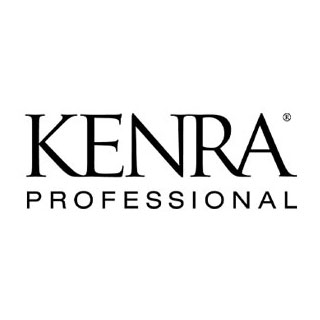 By: Kenra Professional
You finally did it. You took the leap and have the hair color you've been itching to try out. You are officially a blonde, or maybe you are about to be.
There are so many benefits to reap from being blonde; you look more sunkissed, you might feel more confident, and—as the old saying goes—you have more fun! Possibly the best part of all is finding out that going blonde does not need to be as tricky of a process as others can make it out to be.
What can be tricky, however, is maintaining your light new locks. Blonde hair requires maintenance, but we assure you that the maintenance can be manageable and should in no way deter you from having the hair of your dreams.

Kenra Professional is deeply committed to offering educational content for everyone from top stylists to clients with questions. Learning about hair does not have to be difficult if you follow our lead.
For today's lesson, we are going to be focusing on one of the key ingredients for maintaining blonde hair: purple shampoo. We'll explain what it is, why it is necessary, and how to use it properly.
What Is Purple Shampoo?
Purple shampoo is a toning shampoo used for all shades of blonde hair to help preserve its color and keep locks looking healthy and vibrant. The shampoo essentially acts as a color-correcting toner for your hair without you ever having to step foot in a salon.
The product contains crushed violet pigments and works by depositing a violet tint onto your blonde hair that is intended for neutralizing any yellow, orange, or brassy tones.

These unwanted tones can appear from a number of different sources. One of the most common is chlorine. Chemicals in a pool can be particularly harsh on porous blonde hair leading to breakage and a shift in tone. Another common cause is UV rays. Too much unprotected exposure to the sun can dry out your hair and lead to discoloration. For this reason, you may want to incorporate a heat protectant into your hair care regimen in addition to your purple shampoo.
Why Purple?
Why exactly is the shampoo purple? The reason the shampoo needs to be violet as opposed to some other color can be explained by color theory.

If you take a look at the color wheel, which is a visual representation of colors that has hues organized according to wavelength, you will notice that the color purple is located across from the color yellow. Therefore, because purple is the opposite of yellow, it can cancel out any yellow tones in your hair.
How To Use It
The first step to using a purple shampoo is to find the right one for you. A general rule of thumb when selecting a purple shampoo is to look out for the color and consistency. A good quality purple shampoo will have a rich purple color and will have a consistency that leans on the thicker side and does not appear translucent. Finding your perfect fit may involve some trial and error.

We recommend trying out the Kenra Brightening Shampoo and Conditioner. This daily violet toning system features advanced brightening technology to increase brightness by up to 80% and eliminate brassy tones to enhance your blonde.

The product was formulated for daily color maintenance and can even help to prevent oil buildup. This will allow you to reduce frequent washing and prevent your colored hair from looking faded.

When To Use It
Your purple shampoo should be implemented into your blonde hair care routine to keep your hair looking bright and healthy. Purple shampoo does not replace your regular shampoo as they have different functions. The purpose of a standard shampoo is to moisturize and remove dirt, debris, and oils that have amassed upon your scalp and throughout your hair. Purple shampoo, on the other hand, is focused on toning.
This product should be used once or twice a week, or whenever you notice your hair being in need of a little refresher. Unless the shampoo is specifically designed to be used as a daily toner, applying purple shampoo every time you wash your hair is typically discouraged because it can begin to eliminate too much yellow from your hair. Visually, this will make your hair look darker, and if you just went through the trouble of getting it colored blonder, this is probably something you are going to want to avoid.
The Application Process
Purple shampoo should be applied in the shower or during a hair wash. While your hair is wet, apply the shampoo and lather it onto your hair. The amount of shampoo that you use will vary depending on your choice of product and how brassy your hair is looking.

This same rule applies to how long you should leave the shampoo in for. If your hair is looking like it needs a little extra support, you can add a minute or two to the process.

Typically, the shampoo should stay on for about two to three minutes. This will give it enough time to do its toning before being rinsed out. Remember to read the label on your product of choice, as they may have other suggestions.
Additional Tips for Staying Blonde
Now that you've got your purple shampoo on lock, what are other things that you can do to keep your blonde hair looking bright and beautiful?

Water Filter
Remember when we talked about chlorine and UV rays sometimes being the cause of brassy tones in your hair? Well, a third potential cause is hard water. Hard water is water that is high in mineral content and is formed when water filters gradually through deposits of limestone or gypsum.

The minerals that load hard water are unfortunately color-stripping and, when applied to your blonde hair, can cause discoloration. You can take extra precautions to protect yourself from the hard water that filters through your water system by purchasing and attaching a shower head filter. When traveling, you can purchase bottled spring water to use on your hair instead of water from the tap.

Cool Water
While we all love to divulge in the occasional hot shower, you may want to avoid using hot water when washing your blonde hair. Hot water has the ability to open up the hair's cuticles and cause the color in your hair to fade.

Cold water functions in the opposite manner and can help to lock the color in. There's no need to take exclusively cold showers if you do not want to, but switch to cool water when it comes time to rinse your hair.

Deep Conditioning
In addition to purple shampoo, there are other products that you can use to treat and enhance the health of your blonde hair. A great example of another product to use is a deep conditioner.

Color-treated blonde hair can always benefit from extra moisture due to the process of lightening tending to dry out your locks. To combat this issue and prevent further damage like changes in hair texture or loss of definition, use a generous amount of conditioner when conditioning your hair.
Then, on special occasions, consider taking the positive effects of your conditioner to the next level by performing a deep conditioning. A deep conditioner is a conditioner that nourishes and restores your hair's natural oils.
It works similarly to standard conditioners but has longer-lasting effects. To improve your hair's hydration levels, try deep conditioning anywhere between once a week to twice a month. Adjustments should be made according to your needs and how your hair responds
to the treatment.
If you're looking for a toning product that's more intense, we recommend the Kenra Brightening Treatment. This violet masque works to brighten blonde tones by up to 80%. It eliminates brassy tones after just one use.
We recommend trying the Kenra Nourishing Masque to fulfill your deep conditioning needs. This product offers you an intensive treatment that repairs and rejuvenates dry hair. It is designed to moisturize so that you are left with silky, smooth, manageable hair. Most importantly, it is color-safe.
All in All
At the end of the day, we want to make sure that you feel good about your decision to go blonde and that the change was well worth it. You should be able to enjoy having blonde hair long after your appointment at the salon. To do so, you will have to reserve some time, and maybe a little cash, for maintenance, but this process should never be difficult.
Purple shampoo is going to be one of the key elements to sustaining your new lightened look. That's why we've devoted a whole article to it! This toning product, if used correctly, can work wonders at both preserving the blonde color and color-correcting unwanted yellow, orange, or brassy tones.

We urge you to do your research when selecting the right purple shampoo for you and to maybe test a few out. You'll be using this product often so you're going to want to make sure it's one that you like. Then, if you have room for a little more maintenance, you are welcome to try your hand at some of our other tips for preserving your blonde hair.

We bet blonde looks beautiful on you and we're hoping this advice helps you to rock this look for as long as possible!

Sources: