How to Make Hair Magic with Mousse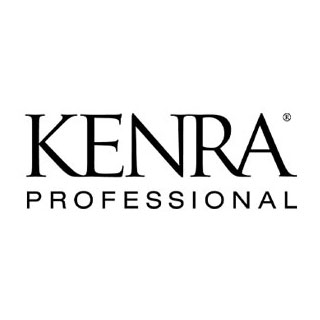 By: Kenra Professional
Mousse is a magical styling product that can transform your hair in a matter of minutes. With its ability to add volume, texture, and hold to your locks, it's no wonder why hair mousse is a staple in many beauty routines-- but did you know that mousse can also be used in more ways than an 80's throwback to big hair? Let's explore different ways to use hair mousse that will leave you asking, "What sorcery is this?"
If you have some sort of wave in your natural texture, create soft and bouncy curls that make you feel like a magical enchantress. After washing your hair, apply a golf ball-sized amount of Curl Glaze Mousse 13 to your hands and rub them together to create a glaze. Then apply the product to damp hair, scrunch it up or finger curl, and let it air dry. You can also use a diffuser attachment on your hairdryer to speed up the drying process if needed.
2. Add Volume to Your Hair
Sometimes bigger is better. If you want to add some oomph to your hair, mousse could be the perfect solution. Apply a generous amount of Volume Mousse 12 to your roots, gently comb through with a wide-toothed comb, massage it in, and begin the blow-dry with your hair upside down. Once the scalp is essentially dry, flip your hair to right-side up and finish with a round brush with extra focus on smoothing and sealing the mids and ends. This will give your hair an instant lift, making it look fuller and more voluminous.

Flyaways can be a nuisance, especially if you're trying to create a magical hairstyle. Luckily, mousse can also help you tame those pesky flyaways. For those that need a little extra hold, apply a small amount of Volume Mousse Extra 17 to your fingertips and gently smooth it over your hairline, tucking in any stray hairs. Blow dry on low heat and airflow to lock in place.

Messy buns are all the rage right now. To create a perfectly imperfect bun, apply a small amount of Thickening Mousse 12 to your dry hair, then twist it into a loose bun. Secure it with bobby pins and use your fingertips to tease out some strands for a more effortless look.

5. Add Texture to Your Hair
Texture is a magical element in many hairstyles. To add texture to your hair, apply a small amount of Thickening Mousse 12 to your fingertips, and run them through your hair, scrunching and twisting as you go. This will give your hair a tousled, beachy look that's perfect for both daytime and nighttime looks.
6. Create a Sleek Ponytail
Sleek and smooth hair is a staple in classic hair trends. To create a sleek ponytail, apply a small amount of Nitro Memory Crème 18 to your hair, and comb it back into a ponytail. Secure it with a hair tie, smooth down any flyaways, and polish your ends with a small amount of Moisturizing Oil applied to your fingertips.

Mousse is clearly a magical product that can be used in various ways to create fascinating hairstyles. Whether you want to add volume, texture, body, or hold to your hair, mousse is a versatile styling product that can help you achieve countless looks, so go forth and experiment with different magical hairstyles, and let your hair be the ultimate expression of your inner enchantress.
Create the Look: Volume Mousse 12
Create the Look: Nitro Memory Creme 18
Create the Look: Volume Mousse Extra 17