Quick Halo Highlights for Beautiful Dimensional Hair Color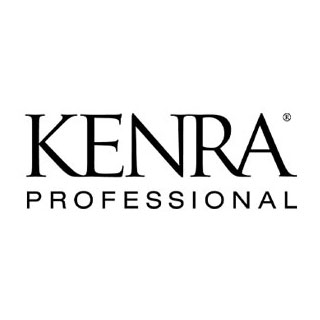 By: Kenra Professional
Step 1: Section hair into a horseshoe parting in the crown and split that section in half.
Step 2: Mix Simply Blonde Beyond Bond Lightener in a 1:2 ratio with 20 Volume Kenra Color Developer. Starting on one side taking a diagonal back parting, weave out a section, lightly backcomb and apply lightener, feathering up toward the part. For this particular result, feel free to make the weaves wider because the backcombing or teasing will soften the contrast for a more diffused look. As you continue to work from the front to the back, start spacing out your subsections a little further each time for more concentrated brightness towards the front. Pivot and transition the foil placement from diagonal back to vertical subsections as you move into the crown.
Step 3: Continue to the opposite side and repeat the same pattern and technique as in the previous section.
Step 4: Check and remove foils. For this look, brightness and contrast with the existing brunette is key, so pre-lightening the hair to level 8-9 is ideal.
How to Do Quick Halo Teasylights for Lived-In Hair Color