Redheads Throughout the Decades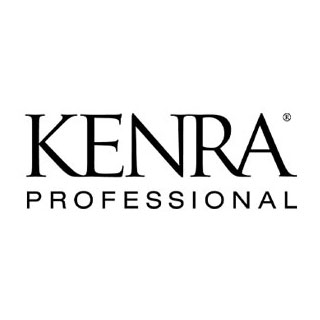 By: Kenra Professional
From the catwalk at Milan Fashion Week to every it-girl on Instagram and TikTok, there's certainly a revolution going on in the world of red hair. Out with the punk rock red, in with the subtle, soft hues.
Despite the color growing in popularity in the classic color family, natural redheads only make up 2% of the world's population. So, who set the trend, and how has it progressed? From riveting red to bright copper, auburn, mahogany, and all shades in between, let's see how red hair trends have evolved throughout the decades and a few notable megastars who wore it well!
Golden Red for The Golden Era
Enhanced Natural Reds
Music legend Bonnie Raitt made a massive impact on the music industry and the red hair color profile. The "Red Headed Woman" singer began her career sporting her natural copper hair, but her color started to fade as the years passed. The singer decided to embrace her white streak and dye the rest red, proving there's no one way to embrace your gray (or white). If you're looking to replicate Bonnie Raitt's look, a mix of the Kenra Color Copper or Double Copper series could achieve this natural red look with Simply Blonde Lightener for the streak.
Cherry Red Chic

The 1980s: Molly Ringwald
Who rocked '80s hair better than Molly Ringwald in classic films like Sixteen Candles , Pretty in Pink, and The Breakfast Club ? From the iconic 80's styles she donned, to her fire-engine red hair Molly helped to introduce the bold, grunge rock 'n roll era of red. Molly, was also born a brunette, but her agent suggested the signature change to stand out, and it worked. If you're looking to achieve this throwback '80s vibe, grab the Kenra Color Creatives in red, muted copper, and honey coral.


Convincing Copper

The 1990s/2000s: Debra Messing
The star of Will & Grace , Debra Messing, stole our hearts with her bubbly personality and vibrant red locks She changed her natural color to a convincing copper to help her confidence, and it ended up playing its own role on the show. Talk about a show-stopping performance. By the early aughts, you'd never know who was born a redhead or not. Start with Kenra Color's Sunrise Collection to achieve this cascading copper look.
Cinnamon Dreams
As for the ultimate 'cool girl' today, Kendall Jenner is at the top of the list. The natural brunette recently debuted red hair at the Prada fashion show in Milan while setting both the catwalk and internet on fire. This warmer, subtle shade could be called "the cinnamon redhead with dimension and shine". Going red may not be for everyone, but it's already picking up steam with it-girls like Sydney Sweeny and Sophie Turner following suit. Try starting with our Copper Natural and Red Copper series to replicate it Kendall's look.
Whether you're a naturally born a redhead looking to enhance your color or embrace the red wave with a little help in the salon, there are many options for you to customize and confidently rock the red.
Looking to see how to achieve shades of red using Kenra Color? Check our blog next week to see our professional color line in use by the ones who do it best, our Brand Educators.