Here Is Our Top Shampoo For Oily Hair, Plus a Few More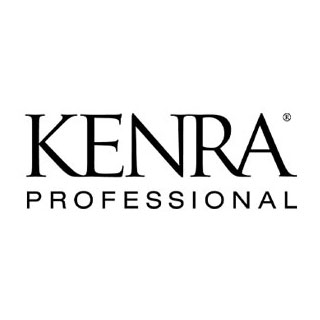 By: Kenra Professional
Does your hair seem to stay oily, even after you've washed it? Don't worry! Your scalp naturally produces oils to protect your hair and moisturize your scalp—it's normal. How much oil your scalp produces depends on your natural sebum production, stress levels, genetics, and so much more. Sometimes this natural oil can build up at your roots and cause your hair to have that slick, greasy look.
If you feel like your hair is especially oily, you may need to use a shampoo that is specifically formulated for oily hair. This can help you maintain cleaner-looking and feeling hair. At Kenra Professional, we have all the hair tools you need to transform your beauty routine and help you reach your hair goals. Our products are specially formulated to deliver salon-quality results that will have you looking like you just came from the salon.
Today, we will cover which Kenra Professional shampoos are ideal for oily hair and give you some tips and tricks on how you can care for oily hair. Oily roots are natural, but with a few handy products, you will finally be able to take your hair out of that bun and let your gorgeous locks flow.
Why Is My Hair So Oily All Of a Sudden?
There are a lot of different factors that can impact your scalp's oil production. Oil production is your scalp's natural defense to protect its sensitive skin. This oil can build up over time and cause a greasy appearance. At the end of the day, it happens to all of us and is perfectly normal.
Stress
Other factors that could potentially lead to an oily scalp are high stress levels. When you have a lot of work piled up or are experiencing extra stress, your body can begin to produce oil. While feeling greasy is probably the last thing you want on top of an already stressful time, this bodily reaction isn't unusual. Reduce stress whenever you can by taking a bit of extra time for self-care.
Genetics
Another reason that you may have an oily scalp is genetics. Our genes determine
everything about us, including the thickness of our hair and how much oil our glands produce. Some of us just naturally have more oils than others.
Overwashing
An extra oily scalp could also be a sign that you are overwashing your hair. You may be thinking, "But isn't my hair oily because it needs to be washed?" It may seem a bit strange, but every time you wash your hair and remove the oil from your scalp, your scalp gets the signal to produce more. So, if you are washing too frequently, you could be sending your oil production into overdrive.
Hair Type
Straight hair is more prone to showing signs of oil build-up. This is because the hair shafts don't have a lot of texture, so the oil slides down and is more visible than on other hair types. So, if you have straight hair, you don't necessarily produce extra oil, but the natural oils you produce can be more noticeable.
However, these natural oils work wonders for hair health. So, before you wash them away, use your hairbrush to brush your hair thoroughly from root to tip. This will help move the oils down your hair follicle to create a protective layer that helps prevent split ends and breakage.
Products
One common cause of oil build-up is using the wrong products. If you are prone to oily hair, you need to use a specially formulated shampoo to wash away excess oil.
Instead of using products that weigh down your hair, try using a clarifying product. We recommend using one of these products once or twice a week in most cases. However, avoid using a Clarifying Shampoo as your only source of cleansing.
In order to balance out the deeper cleanse that might strip too many of your helpful oils, you can add a Moisturizing Conditioner to help boost a healthy glow and irresistible shine.
There's a fine line between clarifying too often and moisturizing not enough. It may seem a little daunting to nail down the balance, but once you do, be prepared to fall in love with your hair all over again.
Which Shampoo Is Best For Oily Hair
For people with oily hair, we recommend that you start to incorporate a clarifying shampoo into your cleansing regimen. Clarifying shampoos use deeper cleansing surfactants—the soap-like ingredients that cleanse your hair and leave you with that freshly washed feeling. You should only use clarifying shampoos once or twice a week. However, if you tend to produce large amounts of oils, you may benefit from using a clarifying shampoo as your regular cleanser.
The Kenra Clarifying Shampoo is specially formulated to give you the deep cleansing power you need without drying out your hair. It will gently remove dulling deposits and oil build-up to restore your hair to its former radiance. This shampoo is a total game-changer for oily hair. With just one wash, you will immediately notice a difference.
This shampoo is strong enough to wash away stubborn oil and gentle enough to use on color-treated hair. It can even brighten highlighted, bleached, or gray hair for vibrant fresh from the salon results. For color-treated hair When you are not using the Kenra Clarifying Shampoo, try our Color Maintenance Shampoo to preserve your hair color for up to 35 washes.
Follow up each clarifying session with the Kenra conditioner that targets your specific hair needs. Just because you have excess oil doesn't mean you should skip out on conditioner. You still need to moisturize your hair, especially after using a clarifying shampoo. Conditioning will keep your hair soft and moisturized, plus it will be much easier to style and maintain.
Other Great Products For Oily Hair
If you have super fine, straight hair, then you should use our Volume Dry Shampoo. This dry shampoo works just like regular dry shampoo but with the added benefit of enhancing your hair's volume. Use this product to bust oil, refresh your hair, and volumize all in one step.
Improving Everyday
Oily hair can sometimes be a drag, but with Kenra Professional's specially formulated Clarifying Shampoo, your hair will be refreshed and revitalized in no time. Follow up with a Kenra conditioner and maintain your fresh roots with dry shampoo, and you will be on your way to endless good hair days. Need to use a different ending tagline as this was basically used in the volumizing article.