Sickening Styles and the People Behind Them: A Multi-Part Series on Editorial Eleganza | Part II: Heather Grabin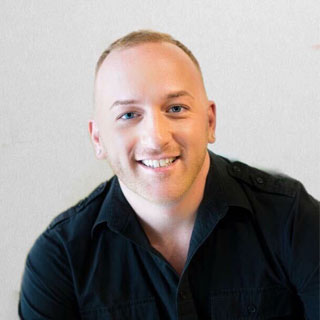 By: Wesley Boyce
Ever wonder what it takes to get the picture perfect shot? Have you thought about the inspiration or the why behind a stunning photoshoot being published in magazines or posted along Fifth Avenue? Have you ever pondered how you could get into that part of the industry but don't know where to start?

We sat down (virtually) with a few amazing artists who have been able to showcase their editorial eleganza through many different methods and mediums in an effort to gain some insights and inspiration behind what they do.
This week focuses on the works of Heather Grabin ( @hgrabin), an editorial session stylist with a keen eye for photographing hair based out of Sacramento, California. Heather specializes in dimensional color and bridal work while in the salon. Her editorial work includes pieces from several print and online publications including VOGUE Italia, Real Weddings, and Bravo TV.
Heather brings a unique style and purpose to her session work. When asked to share a few details about some of her favorite images, this is what she had to say:
"Gosh, I'm having a hard time picking which ones to share! Okay, here's one-- the theme for this beauty shoot was based around the bralettes she is wearing with a soft and feminine emphasis. As for researching this look, I looked into the clothing brand quite a bit to find the right mood and aesthetic to reflect. I also prepared myself by seeing which products I would need to create these looks without creating too much separation and definition while maintaining softness and flexibility with a good hold. Shout out to Kenra Professional Volume Mousse Extra 17 for sure! I needed lots of flexible volume-- volume that I could mold and move. This product is incredible for prepping a session style with its long lasting hold and volume."
Photo Credits:
Hair: @hgrabin
Photographer: @michellemoniquephoto
Makeup: @blushedbyyvette
Model: @kaylacromerofficial
"I have two super fun memories about this particular shoot I'd like to share. One is that this photo shoot actually took place in San Jose, CA the day after a hair show happened there,
so I headed to this amazing editorial session feeling super inspired and excited. The other really awesome thing about this shoot was that although it was my first time working with this photographer, I had worked with the MUA and model prior. In fact the very first shoot I ever got to be a part of, I met this same model, and I loved hearing about her love for all things paranormal."
"The next photos I want to share are all done by the same photographer, Lacey Carroll. The inspiration behind each look is always different. I find myself constantly looking for ways to be innovative while using different material or tools to amplify a look. A lot of my inspiration is driven by the styling and the model's look. It starts with: Who is this girl? What does she like? What is her personality?"
Photo Credits:
Hair: @hgrabin
Photographer: @laceymc
Makeup: @jasminecardenasmua
Model: @clairelbreck
"I also always do my homework prior. How can I feel 100% prepared if I don't do research on my end? I research the look and the model, and I try to have options. As for researching the model, I am looking at their portfolio to see how I can add something new or different, and also trying to become familiar with their hair type and different possibilities and scenarios. When researching the look, I usually look for ideas that would complement the look and/or elevate it. A few of my must haves for this shoot were Kenra Professional Color Maintenance Thermal Spray 11, Texturizing Taffy 13, Volume Mousse 12, Curl Defining Creme 5, and Volume Spray 25."

Photo Credits:
Hair: @hgrabin
Photographer: @laceymc
Makeup: @sgartistry
Model: @_desireedavis
"Generally speaking, every photo shoot is a total adventure, and I am totally a go with the flow kind of gal. I just remember with each of these photo shoots we were reminded that we can't plan everything down to the tiniest details; we have to have the flexibility to roll with the punches. I remember having Summer's look (below) in mind, knowing I wanted to incorporate safety pins, but believe it or not, she has a super heavy fringe, so I knew that was going to be a challenge. Challenge accepted!"

Photo Credits:
Hair: @hgrabin
Photographer: @laceymc
Makeup: @lamirkat_atrocityfx
Model: @modsum
"One thing I will say that is extremely important when working with a team is good communication. The saying, "It takes a village," doesn't just relate to raising a family. In this case, it takes an entire team to create these worthwhile images. You've got to be able to bounce ideas off one another and have trust in one another. Good leadership, good communication, and awesome collaborative partnerships will come together easily."
What would you tell someone that is looking to get into session styling?
" If someone was looking to venture into the editorial side of hairstyling my first recommendation would be to create as many relationships as possible and network, network, network! Believe it or not, Instagram is an incredible place to create conversation, and it is so easy. Most of the creatives that I have had the opportunity to work with, I've met via Instagram. Don't be afraid to message someone if their work inspires you. Second, style everyone—and I mean everyone! Your clients, your momma, your cousin, your neighbors' long lost relative from Nebraska who looks like Paris Hilton. Take pictures of those styles, practice those styles, share those styles. No one will know what you are capable of if you don't share your work."
Lastly, if you could tell your younger self something to prepare you for the person you
are today, what would you say?
"This question gives me all the feels. I would tell myself to continue to push for the things I feel pulled to do. Don't give up the fight, keep reaching and pushing to your fullest. Be true to you, everything will work itself out in the end."
"It takes courage to grow up and become who you really are" –E.E. Cummings