How To Create a Sleek Knotted Low Bun: Hailey Bieber Inspired Hairstyle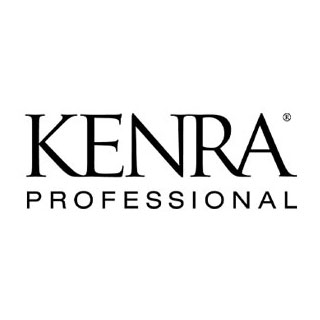 By: Kenra Professional
When searching for the latest trending hairstyles, celebrity looks are usually a great place to get inspiration, and one classic yet trending hairstyle all over the red carpet and the runway is the low bun. While there are many variations of this signature style, we love this celebrity-inspired low-knotted bun demonstrated by Stephanie Brinkerhoff ( @hairandmakeupbysteph) on a client attending a formal event. Below are the steps to follow along and create this style on your next guest looking for a sleek and modern updo.
Step 2: Loosely backcomb the area underneath the occipital and near the nape where you will be making the ponytail and secure the backcombing with Volume Spray 25.
Step 3: Create a defined center part and then using your fingers, pull the hair back into a low ponytail, tucking the hair behind the ears. Pull small pieces of hair out in front of the ears for added softness around the face. Secure the pony in an elastic.
Step 4: Gently deconstruct the hair in the crown with your fingers to soften and add separation by pinching and pulling parts of the hair in the crown. Secure with Volume Spray 25.
Step 5: Apply Perfect Medium Spray 13 to prep the ponytail for styling. Then, split the ponytail into two sections and twist them together, starting to wrap this around the base of the ponytail while securing with bobby pins as you go. Once secure, finish with Volume Spray 25.
How To Create a Sleek Knotted Low Bun: Hailey Bieber Inspired Hairstyle