The Best Style and Care Hacks for Fine Hair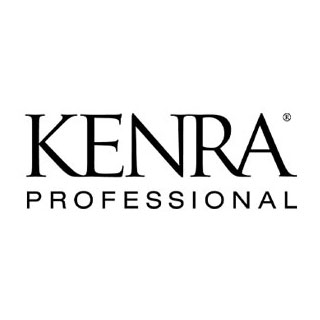 By: Kenra Professional
Fine hair can be frustrating but don't lose hope! Kenra Professional will help you care for your new style and help add some fun to your fine hair with some of our trusted products.
Hair Styles for Your Type of Hair
The length that will work best for fine hair is shoulder length with lots of layers. This will help to create a fuller look. Let's get a little more into each hair type with fine hair.
Curly hair : You will want a layered point-cut hairstyle. It will help to remove dead weight from the ends and make the curls feel more voluminous. Make sure not to get too many layers; it can make your hair look all over the place. A mid length cut would work best with this hairstyle.

Straight hair: This type of hair needs to be a one-length cut. A bob or lob would work for this, or if you have long hair, a one-length cut with little to no face-framing would be great. 
Wavy hair: Shorter lengths and lots of layers work best for wavy hair because there isn't enough thickness in the hair to have its natural waves, so the layers will help to bring them out.
Cleansing Products
You need to be using lightweight products that will help improve the volume of your hair. In terms of shampoo, you will want a volumizing or thickening shampoo that you will use two to three times a week and follow up with a moisturizing conditioner. 
Washing your hair every day, especially with fine hair, can make your hair oilier. You will also need to use a clarifying shampoo once a week to get rid of any buildup that is caused by styling products in your hair. 
Creates body, bounce, and fullness for fine, lifeless hair

Extends lift from stylers by up to 95%

pH balancing system to lift at the root and encourage supple growth
Increases the diameter of each hair strand

Provides weightless lift and dimension

Removes buildup and excess oils that weigh down styles
Hydrates for smooth, soft, and shiny hair

Improves manageability by over 50%

pH balancing system to balance moisture levels
Restores hair's natural radiance

Removes dulling deposits and build-up

Brightens highlighted, bleached, or gray hair

Cleanses deeply without drying out hair
One option is Kenra Platinum Dry Shampoo. It is a hair powder that instantly revives and refreshes hair and utilizes rice starch for maximum oil absorption and keeps styles looking full. The other option is the Kenra Volume Dry Shampoo. This instantly refreshes hair at the root and absorbs oil and impurities. It's a translucent spray, leaving no white residue.
How to use : Shake well. On dry hair, hold 8 to 10 inches away from the head and spray in layers at the root.
Styling Products
When it comes to holding your hairstyle in place, don't forget to use something that will help to add volume. Just remember it needs to be lightweight. This goes for hair sprays and mousse products. 
Here's what we recommend for styling products for thin hair:
The Kenra Dry Volume Burst 3 can help give you up to nine times the volume. Plus, it's a dry application that gives you a touchable and soft hold with tousled texture. To use, shake the can well. Hold it 8 to 10 inches from your hair, then spray your hair from the roots to the ends. Apply it in short bursts.

Use the Kenra Root Lifting Spray 13 as a volume building foam that boosts hair at the roots and volumizes the entire style. It creates the ultimate lift and long-lasting style support. Plus, it provides flexible fullness without weight or stiffness. To use, shake well, and apply to damp hair. Spray it onto parted sections near the scalp for maximum lift. Finish by blow-drying your hair.
Non-drying, non-flaking lightweight formulation

Provides styling control without stiffness or stickiness

Tames frizz and conditions

Provide thermal protection up to 450°F (232°C)
How to use : Shake well. On damp hair, apply the desired amount to hands and distribute evenly throughout the hair. Blow-dry or allow hair to air dry.

Kenra Volumizing Powder 14
Style longevity up to 72 hours

No residue, easy workable formula

Volume, texture, and style longevity make this powder the ideal updo or styling tool
How to use : Section and apply two pumps at the root and massage until absorbed. Apply additional pumps until the desired result is achieved.
An added tip for extra texture is to apply the products, aside from hairspray, into your hands and work them into your hair. 
Styling Tools
It's a good idea to let your fine hair air dry about 75% before you start to blow dry it.  When you're ready to blow dry, you need to do it a certain way. Once you apply the styling product to your hair, flip your head over. Start blow drying the roots. This will create a ton of volume. If you have straight hair, you can try a diffuser while blow-drying to help add texture to your hair. Another tool to change up your texture and add volume would be some foam rollers.  

Teasing Your Hair
A teasing comb can be your best friend if you have thin hair. You are going to want to use the teasing comb in hairstyles that create the illusion that you have more hair than you really do. Try a bump, beehive, or anything with volume at the crown.
Braid Trick
When doing braids in your hair, they can sometimes look flat and thin, even when you were going for big and luscious. A simple trick that will instantly add volume to your braids is something called pancaking. This means when you are done braiding your hair, pull on the loops to create a fluffy look.
Extensions
When in doubt, there are always extensions. They are not just great at adding length to your hair, but when placed in certain ways they can add tons of volume. A great tip to get them to look very natural is to take the extensions into your stylist and have them cut, dyed, and installed for you. 

Highlights
An easy trick that will last a while is highlights. They will add the appearance of texture to fine hair. Just don't overdo the touch-ups and get them done too frequently, because this can damage your hair.
Get To Styling
There you have it! There are many ways to help you with your thin hair, from haircuts to the way you should style your hair, down to the products that will work best for fine hair.