Tips & Tricks on How to Get the Best Second (or Third) Day Hair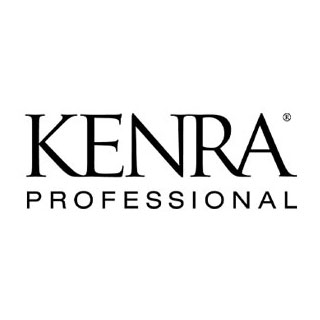 By: Kenra Professional
Getting the most out of your blowout or hairstyle is an art, not a science. To eke out an extra day (or two, or three—no judgment!) of your look, it's all about using the right products at the right times. Here is our guide to getting the best second or third day hair from your original styling session, no matter your texture, length or hair density. From fending off frizz to reviving wilted roots to putting a little pep in your wavy hair step, we've got you covered with our best tips and tricks.
If You Have Fine Hair
For those with fine or limp hair, it's all about staving off oil production in advance so as not to make the hair look even less abundant as it gets dirtier. To help with this, just apply a little Dry Shampoo to your roots only on day one of your blowout. You can do this at night before you go to sleep so that you wake up with fresh, day one-esque hair (on day two) or you can even apply it right after you wash and dry your hair. Our translucent dry shampoo works well on all hair colors, in addition to all hair types so you never have to worry about having it look super obvious on darker hair. If your hair is straight, you can spray the dry shampoo all over your mane. If it's wavy or curly, you want to concentrate the product on your roots, let it sit for a minute or two and then brush it in with your favorite bristle brush. For added body at the root, Kenra Volume Dry Shampoo is another option that will help you slay while keeping the oil at bay.
If You Have Medium Hair
And when we say medium, we mean hair that's in the middle—each hair strand is not overly thick or thin. Medium hair can be revived on the second or third day with a little zhush of Kenra Platinum Dry Texture Spray 6. While those with fine hair can also use this product, sometimes it can be a little too much and appear too "done." But for those with medium hair, it's just the thing to amp up texture, bring back some volume and soak up any excess oil that may have accumulated in the 24+ hours post-wash. Whether your hair is curly, straight or anything in between, this product will give your style a little something extra. Tip: If your hair is curly, you want to apply less and hold the bottle a little farther away so your hair gets just a light misting to keep it fresh. A great product for refreshing second and third day curls is AllCurl Hydrating Leave-In, providing essential moisture and curl retention for days on end.
If You Have Coarse Hair
When it comes to thick hair, frizz tends to be the biggest concern. For this hair type, leave-in conditioner is your best friend. Meet Luxe One Leave-In, a leave-in spray that's lightweight yet will bring thick, hard-to-manage hair back to life a day or two into your hairstyle. Spray it on dry or damp hair and restyle as you wish to soften frayed ends and add a fresh scent while keeping frizz at bay. This is also a great product to spray on second-day curly, coily or wavy hair. You can spray your hair with a fine-mist bottle of water first to encourage the curl pattern to reform, then apply a little leave-in conditioner. Let it air dry and voila! Beautiful, bouncy second- and third-day curls.
That's it! Live your best "my hair looks not only clean but actually washed" life with your second- and third-day hair—and beyond.