TIME SAVING TIPS & TOOLS BEHIND THE CHAIR | A Post-Quarantine Pep Talk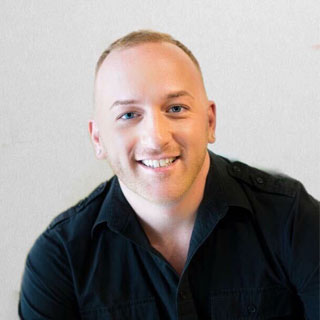 By: Wesley Boyce
A Post-Quarantine Pep Talk
As Bob Dylan once said in his famous 1964 hit, "The times, they are a-changing." Things are definitely different for everyone in almost every industry as a result of the effects of COVID-19, but what does that mean for salon professionals? Well, it could mean a lot of different things depending on your specific local and state regulations, but in any case, we are faced with increased disinfection, sanitization, and/or sterilization procedures while handling an influx of clients who either had their appointments rescheduled or are currently still waiting on the books. With added procedures and more clients/less time, how do we go about taking care of them all in a timely manner? How you go about scheduling your clients is completely up to you, but Kenra Professional has several tools in its color and product portfolio to provide time saving services that will help you see more clients, and ultimately make more money, in less time!


A great way to save time on highlighting services is to use a demi-permanent color for toning that processes very quickly. Kenra Color has Rapid Toners that are designed to work in 5 minutes or less, and usually—its less!

Most permanent color on the market has a standard process time of 30-40 minutes, right? What if I told you that there was a color in the market that covers gray and processes in just 10 minutes? This is a huge time saver that could potentially help you take on a few more clients in your day, or at least compensate for the additional time now needed to sanitize between each guest, so either way it's a win-win. There are 12 shades in the portfolio including a Neutral series allowing for customization, gray coverage, and flexibility while saving that valuable time on root retouches and shorter hairstyles.
There are also a few products that will help you to speed up your services-- saving time in the salon (and at home). Kenra Platinum Blow Dry Spray is a must have for this type of situation. The lightweight formulation provides thermal protection of up to 428 degrees while reducing your blow dry time by up to 50%! It is a great tool that allows both the stylist and the client to "dry less and live more." For fine hair textures, there is also a Blow Dry Mist in a lighter formulation with the same benefits.
Maybe your client is not looking for a blowout that day, or she's a "Wash-N-Go" type of girl. We still want to put something in her hair to help condition and control frizz etc. Kenra Platinum Air Dry Crème 6 is a low hold, leave in styling crème that is ideal for all hair types and reduces air dry time by up to 59% while resisting humidity and frizz at the same time! This is the perfect solution to get your client out the door and onto her next stop. There's definitely a lot to think about as we transition into the "new normal," whatever that may become. So many questions still swirl around, and information comes in and changes at a rapid pace. Nonetheless, I have already found all of these tools super helpful in the salon, and they have made my life so much easier. It may be a little overwhelming as you try to figure out where to even start, but I'm confident that if you breathe, take care of yourself, and take things one day at a time—it may sound cliché, but you will get through this, and everything will work itself out. Don't rush, continue to provide the best experience possible to your clients, and don't be afraid to use a little help from the resources above.
Time-Saving Haircutting Techniques
Bold Pink and Purple Creative Tri Color Melt | Hair Color Transformation | Kenra Professional