Watch your Tone: Why It Is Important to Tone Every Time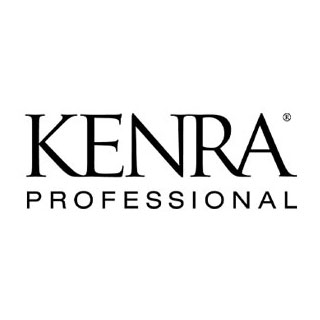 By: Kenra Professional
There's nothing like a fantastic color placement to complement your clients' best features. Blonding techniques continue to evolve, and now more than ever, people look to social media and other online outlets to see what is trending.

Lately there seems to be a noticeable shift in trending tones rather than techniques, which can make a big impact on the final look of the hair. The trend of icy white blonde is beginning to wane, and stylists are starting to embrace more natural, wearable blonde shades.

How you choose to complete your highlighted masterpiece is up to you, but we do recommend toning the hair after every lightening service, and here's why:
1. It provides a custom tonality to complement skin tone and eye color.
After the foils come out and the hair is shampooed, it may not be the perfect blonde result you are looking to achieve. Toning allows stylists to be the artists and formulate the perfect tone by using one or multiple shades in the formulation process. Kenra Color Demi-Permanents are mixed at a 1:2 ratio with 9 Volume Activator and can be applied to damp or dry hair for up to 25 minutes.

A few favorites from our Kenra Professional team:
For a more natural, wearable blonde, 8GB will provide a soft gold-beige, and 8GB + 8VM will create a slightly cooler beige blonde that keeps extra brass at bay. On pre-lightened levels 9 and 10, B Rapid Toner (Beige) is a more neutral option that will have you where you need to be in five minutes or less. For an even lighter, cooler blonde, 9PV (Pearl Violet) tackles warmth without going too ashy in the result. For those that still love making blondes extra cool, a great option would be 10V (Violet) + 10SM (Silver Metallic) in equal parts.
2. It ensures color longevity and prevents unwanted, premature brass.
Even if the hair gods smile upon you and the blonding service lifts to a beautiful tone, toning—even with a Clear Gloss—will help to ensure that the tone you want stays in place longer than not treating the hair. After several weeks of shampooing, heat styling, and braving the elements, pre-lightened hair will generally start to fade and potentially go warm or look a bit more yellow. Toning with a shade that combats warmth will not only give you a cooler finish, but it will also help to keep things that way for longer.
3. It helps to regulate and normalize pH, improving the quality and condition of the hair.
The pH of the hair is a factor that directly affects its health and integrity. Hair naturally lives in an acidic state, and after using lightener on the hair, toning with Kenra Color Demi-Permanents along with our acidic developers will help to lower the pH and close an otherwise roughed-up cuticle from the lightening service. Kenra Color 9 Volume Activator is formulated with buffers and conditioners to improve condition, manageability, and shine of the hair. This will ultimately make for a much more beautiful blowout with a polished finish.
Sometimes the process of lightening hair causes it to become more porous, which means the color could be prone to unevenness, and Porosity Equalizing Spray can be used before toning to help ensure a more even canvas in addition to help aiding color longevity. Spray this support tool evenly in sections throughout the hair prior to applying the toner and process as normal.

Toning the hair is an essential service with many benefits and advantages. For even more great insights on toning and when to use permanent vs. demi-permanent color, check out our YouTube video covering these aspects and more!

Permanent vs. Demi-Permanent Hair Color