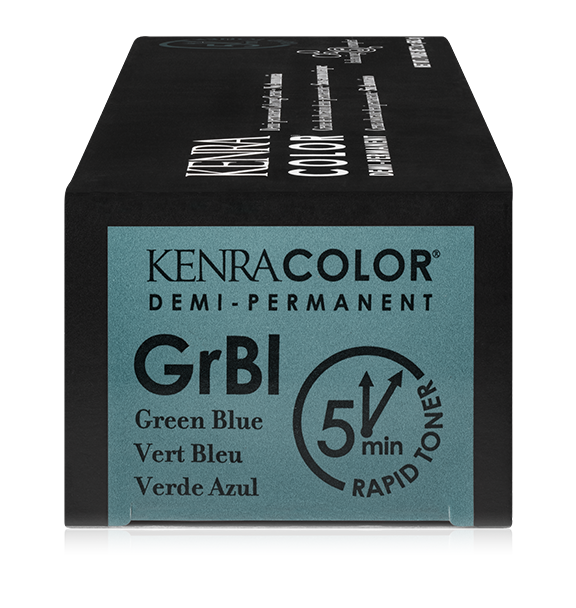 Kenra Color
GrBl Green Blue Rapid Toner
Available in
Professional stylist? Log in with Salonory to shop direct
KEY FEATURES
Rapid Toners from Kenra Color have been designed to process and tone in 5 minutes or less. These ammonia-free, deposit-only colors have been formulated to provide clients with consistent, reliable results to enhance blondes or to be a multi-dimensional tone refresher for any hair color. Kenra Color Demi-Permanent Rapid Toners offer versatility for adding multi-dimensional tones in seven shades; 6 different shades for blondes and 1 cool brown for brunettes.
Gentle, ammonia-free formulation

Green-Blue toning on levels 4-6 for a cool brown reflection

Quick processing time; 5 minutes or less

Offered in seven shades

Provides vibrant, long-lasting results
HOW TO USE
Mixing Instructions: In a non-metallic bowl or applicator bottle, mix one-part Kenra Color Demi-Permanent Rapid Toner Coloring Creme plus two-parts Kenra Color Demi-Permanent Coloring Creme Activator 9 Volume (1:2).
Processing Time: 5 minutes or less. Application: Apply from scalp to ends to freshly shampooed and conditioned towel-dried hair.
INGREDIENTS
Click an ingredient for its definition

Download SDS