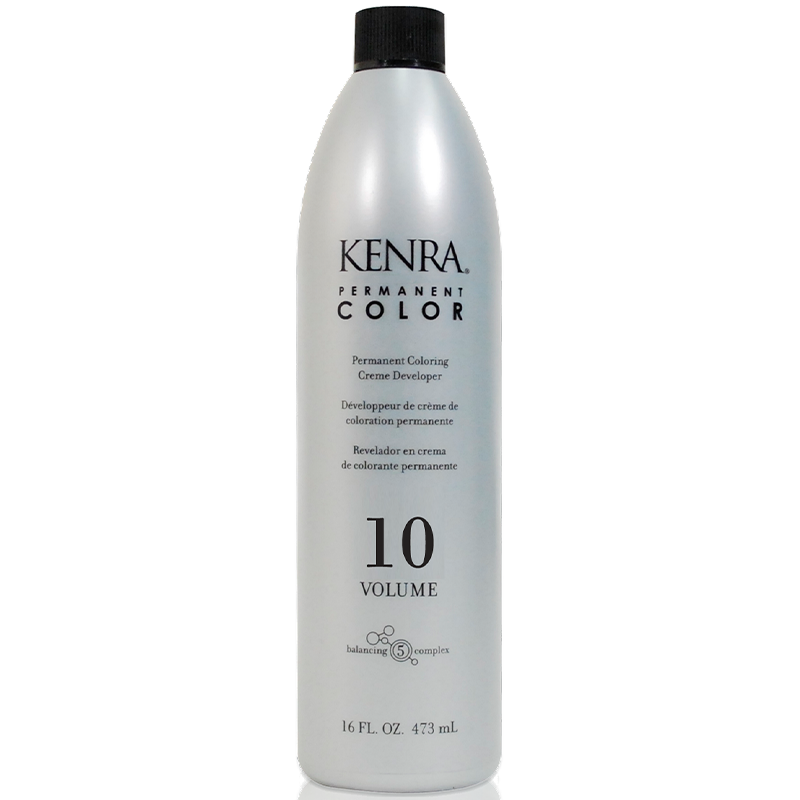 Kenra Color
Permanent Developer 10 Volume
Available in
Professional stylist? Log in with Salonory to shop direct
KEY FEATURES
Kenra Color Permanent Coloring Creme Developers were specially formulated for use with Kenra Color Permanent Coloring Cremes. Available in 10 volume (3%), 20 volume (6%), 30 volume (9%), and 40 volume (12%) strengths to ensure proper lift of natural hair and oxidation of dye intermediates. Creamy consistency allows for easy mixing and precise application for all your haircolor needs.
Kenra Color® incorporates Balancing Complex 5TM, a proprietary blend of five essential attributes for haircolor that is simply stunning.

Vibrant, long-lasting color

Intense shine

Gentle formulation
HOW TO USE
Mixing ratio: One-part Permanent Coloring Creme plus one-part Developer (1:1).

Standard Processing Time: 30 minutes. Processing time for gray coverage: up to 40 minutes.

Instructions: In a non-metallic bowl, mix one-part Kenra Color Permanent Coloring Creme with one-part Kenra Color Permanent Coloring Creme Developer 10-40 Volume (1:1). spray hair with Kenra Color Porosity Equalizing Spray and apply color. Process for 30 minutes/up to 45 minutes for gray coverage.
INGREDIENTS
Click an ingredient for its definition

Download SDS