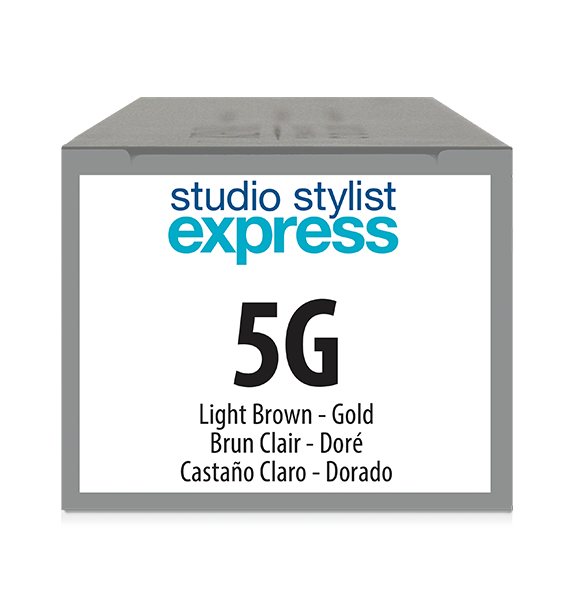 Kenra Color
Studio Stylist Express 5G
Available in
Professional stylist? Log in with Salonory to shop direct
KEY FEATURES
5 Gold 
Gold shades add warmth to any color with a natural gold tonality
This fast, easy to use formulation lifts and covers gray hair in 10 minutes. Formulated to nourish, protect, and condition hair through the coloring process for a stunning color result. Studio Stylist Express shades are designed to process in record time to help cover grays, brighten blondes and enhance brunettes. Build your business and boost revenue with new services to get more clients through the door in less time. 
• Processes in 10 minutes or less
• Formulated to help condition the hair with outstanding shine
HOW TO USE
Mixing and Processing Instructions: Mix one-part Studio Stylist Express Color Creme with one-part Kenra Coloring Crème 10 – 30 Volume Developer (1:1). Apply to dry, unwashed hair and process for 10 minutes. Rinse thoroughly after processing; shampoo and condition with appropriate Kenra Professional care product. Do not mix Studio Stylist Express with any other Kenra Color hair color. Services: 1. Touch up regrowth in between full color applications. 2. Add subtle accents to enhance a client's natural hair color. 3. Apply a full color service to short hair clients for full coverage or gray blending.

INGREDIENTS
Click an ingredient for its definition

Download SDS
KENRA COLOR STUDIO STYLIST EXPRESS | 10 MINUTE PERMANENT HAIR COLOR