Big Waves for Big Holidays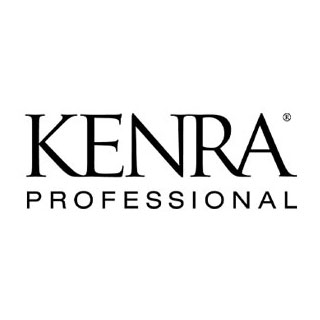 By: Kenra Professional
If you're prepping for any winter weddings or formal events this season, big, red carpet Hollywood waves are the timeless yet modern look for you! This hairstyle gives you the perfect amount of glam for a formal event while also keeping your hair out of your face so that you can dance the night away. Stephanie Brinkerhoff @hairandmakeupbysteph walks us through how to get polished, soft, glamorous waves.
Step 1
Part hair in the middle and work starting in the back at the nape. Begin by lightly misting the hair with Kenra Platinum Hot Spray 20 and brush or comb through. Use a 1 or 1 ¼ inch curling iron and begin with wrap-around curls that start with a flat wrap and end with a twist. Allow the curl to cool in your palm before releasing it. Ensure that the curls
you are creating are nicely defined and held in place on their own.
Step 2
Continue curling in the same format and direction with the flat wrap and twist technique shown. Let down the next subsection and repeat the process until all of the hair is curled. Subsections should be roughly the same thickness as the barrel of the iron you are using, so a 1 or 1 ¼ inch subsection is fine. Also, keep in mind that this particular look tucks the hair behind the ears, so as you move up the head, you can over direct the hair to where the ears are to start your curl on the sides.
Step 3
Once all the hair is curled, begin brushing it out with a wide-toothed comb or paddle brush by starting at the bottom and working your way up. Apply Kenra Platinum Luxe One Leave-In or Luxe Shine Oil to help with frizz and control.
Step 4
To create an additional lift, backcomb at the crown and lock it in with Kenra Volume Spray 25. Smooth down the sides and tuck the hair behind the ear using Kenra Platinum Working Wax 15. To hold the sides in place, spray with Volume Spray 25 and consider adding accessories or hairpins to secure the look further.
Step 5 (Optional)
To finish the look and add the perfect amount of shine, Kenra Smoothing Spray can be used over the entire style.
How to Create Soft Bridal Waves | Red Carpet Hair Styling Tutorial