How To Create a Simple, Sleek & Smooth Low Ponytail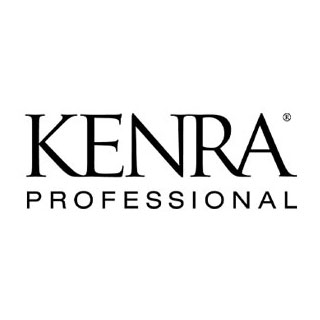 By: Kenra Professional
One of the most underrated, yet sophisticated hairstyles out there is a sleek ponytail. With this classic look, you can show off your makeup, earrings, and facial features, while keeping hair out of your face. This style is timeless, ageless, and can be adjusted for most clients' hair.
Step 1
To ensure the hair is smooth and protected from heat, begin with Kenra Smoothing Spray on damp hair and blow-dry. Then, flat iron the hair for optimal smoothness.
 Step 2
Create a clean center part. Use Kenra Platinum Working Wax 15 to lay down the flyaways and smooth the hair back on the sides. Place a hairband to position the ponytail wherever you choose.
Step 3
Use a tail comb to smooth out the outer layer. To add more security, add a hook elastic to ensure your ponytail does not come out. Go in with Kenra Volume Spray 25 to smooth any other flyaways. Secure any short pieces of hair with bobby pins if needed.
Step 4
Grab a small piece of hair and work in the Working Wax on the ends. Then wrap the hair around the elastics to cover them. Knot the piece of hair into itself or wrap and pin to secure. Finish by smoothing down anything out of place.

How to Create a Sleek, Smooth Ponytail on Long Hair