Make Way for The Monochrome Collection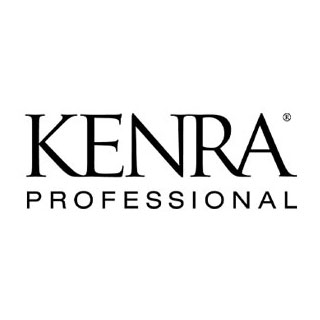 By: Kenra Professional
Vibrant hair leads to vibrant lives. Unleash the richest, boldest version of your hair color with the new Monochrome Collection by Kenra Color—now with 7 NEW shades!
The Monochrome Collection is a selection of 17 permanent shades featuring an increase in pigment load and saturation with the high shine you've come to know and love from Kenra Professional. There are eight tonal families from within the collection: Natural (N+), Natural Warm (NW+), Brown (B+), Mocha Brown (MB+), Blue Violet (BV+), Brown Red Violet (BRV+), Gold Violet (GV+), and Blue (Bl+).

These shades offer a rich, saturated result when used alone or mixed for a custom result. Monochrome can be mixed with any Kenra Color permanent shade. Due to an increase in pigment load, they may appear darker than their existing Kenra Color counterpart—for example, Kenra Color 6N could appear slightly lighter than 6N+. They are mixed just like all other Kenra Color—using 10vol through 40vol (depending on the amount of lift or deposit) at a 1:1 ratio for 30 minutes (or 40 minutes if resistant gray needs to be covered).
Here is a breakdown of the Monochrome tonal families:
Natural+ : Combination of the three primary colors calibrated at the designated level, achieving up to 100% saturated gray coverage
Natural Warm+ : Primary Natural tones, supported by a warm secondary reflection, achieving up to 100% saturated gray coverage
Gold Violet+ : Primary reflective golden tones, supported by a secondary cool violet reflection for controlled warmth
Brown+ : Rich, warm reflective brown tones
Mocha Brown+ : Primary cool brown tones, supported by a secondary warm brown reflection for a deep, balanced mocha
Brown Violet+ : Rich, warm brown tones, supported by a cool violet reflection. 
Brown Red Violet+ : Primary warm brown tones, supported by a red-violet secondary
reflection
Blue+ : Maximum color depth with dominant cool blue tones
Color Blocking Technique with Blonde Face Framing Highlights