Step by Step: Voluminous Smooth Hair Blow Dry on Fine Hair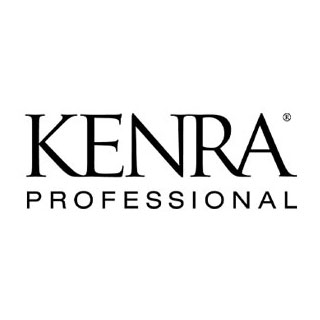 By: Kenra Professional
Fine hair can oftentimes be resistant to volume, but with the right products and a salon-quality blowout, you can transform hair that likes to lay flat into a lifted, volumized masterpiece fit for any red carpet. Not sure where to start? Follow this easy ten-step routine, and you can take hair from flat and lifeless to big, bold, and beautiful.
Step 1: Volumizing success starts way before the blow dryer comes into play. Begin your voluminous blowout with a shampoo and conditioner that align with your styling goals. Use
Kenra Volumizing Shampoo and Conditioner to give the hair the perfect foundation for weightless, lifted volume. Once you are done rinsing, gently towel dry the hair. Be careful not to use too much friction when towel drying to prevent frizz later on.
Step 2: Now, it's time to prep the hair for styling. To start, section the damp hair and apply Kenra Smoothing Spray evenly from mid-length to the ends. For optimal results, hold the can eight to 10 inches away from the hair. This blowout spray is perfect for people with fine hair because of its lightweight, taming formula. It will help to seal the follicle and keep the hair frizz-free for up to three whole days.
Step 3: Layer Kenra Volume Mousse Extra 17 into the hair close to the scalp for volume and control. This lightweight mousse provides a firm hold for fine hair while also taming frizz and providing thermal protection up to 450 degrees. Adding a layer of volumizing mousse is a great way to create lift at the root for ultimate styling without stickiness or stiffness.
Step 4: Remove most of the moisture with a rough all-over blow-dry while making sure to aerate the hair at the scalp to maintain volume and movement in the hair. The heat from this blow-dry will help to activate the products you have applied to boost volume even further. If you want to add extra volume, you can also flip the hair over to blow-dry it up and away from the scalp.
Step 5: Starting from the bottom, section the hair from ear to ear, and start blow-drying at the nape section with a medium-sized round brush. As you blow-dry, use the brush to pull the hair away from the head at a 90-degree angle to begin encouraging volume at the roots. Use a nozzle to concentrate the heat where you need it.
Step 6: Take a horseshoe section from recession to recession to separate out your next section, and blow-dry with high tension "on base" for smoothness. Round your brush on the ends for a slight curl for a classic blowout finish. For added volume, pin rolled hair on base with the ends left out while allowing to cool.
Step 7: In the last crown section, work in horizontal subsections towards the front of the hairline. Using full tension, blow-dry the hair straight up at 90 degrees to allow for both volume and smoothness. This is the section where fine hair will need the most help to get that voluminous lift.
Step 8: In the front hairline subsection, blow-dry forward and down to eliminate baby hairs from sticking up. This will give your voluminous blowout the polish that is expected from a salon-quality blowout.
Step 9: Tousle the hair with your fingers for additional texture if desired. Then, finish with
Kenra Volume Spray 25 to set the style and to lay down any remaining flyaways for ideal smoothness. This finishing step will also help to preserve your blow-dry for up to 120 hours with humidity-resistant technology.
Step 10: If you want to extend the life of this voluminous blowout for several days or more, use the Kenra Volume Dry Shampoo to refresh the roots and reinforce volume as needed. This special formula will absorb oil and impurities without any white residue. This is the perfect way to maintain freshness and style for many days after the initial styling.
Just like that, you are all finished. Enjoy your volumized blowout perfection! By encouraging the hair to lift every step of the way from shampoo to finishing spray, you can get a massive amount of volume out of even the finest hair. The best part is, with this perfect team of finishing products, your hard work will stay put for many hours, or even days, to come.

Round Brush Blow-Dry On Layered Hair Tutorial