What Is Hair Toner and How Do You Use It?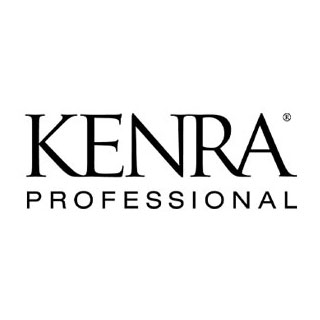 By: Kenra Professional
Hair color didn't turn out exactly the way you thought it would? Were you going for a platinum blonde and got a golden yellow instead? You need to tone your hair with toner. You might be wondering what toner is exactly and if it is something you have to get done at the salon or if you can do it at home yourself. 
We will get to all that, but first, let's explain what a toner is.
What Is Toner?
Toner is typically a demi or semi-permanent hair color that is applied to hair to change the tone of the overall hair color or highlights. A toner itself can't lighten your hair. For that, you need to dye your hair or lighten your hair. If you want to just refresh your natural color, a toner can help you achieve that. 
If you need to use toner in your hair, it's best to go to a salon and let them apply it for you, so that they can tone your hair to the desired color you want. The results from toners can last anywhere from six to eight weeks on average. It fades out of your hair softly, and there is no harsh grow-out line from the toner alone. 
Toners can be warm (golden), cool (ashy), or neutral, among other shades. Toner can also come in a form of pigmented shampoos, conditioner, and treatments so that it makes it easy for you to maintain at home. Toners can also be used to add shine, increase the softness of hair, or reduce the appearance of split ends.
The Color Wheel
To understand what toner will work best for the color you are wanting to achieve in your hair, you must understand the color wheel for hair. When looking at the hair color wheel, it's quite easy to decipher. If you split it down the middle you have the left side being "cool" colors and the right side being "warm" colors.

Cool colors are made up of blues, greens, and cool violets. Cool-toned colors have the ability to neutralize the warm hair color. Warm colors are a mix of yellows, oranges, reds, and warm violets.

Warm-toned colors are great for adding warmth and richness. It helps to show the relationship between certain colors and can help when trying to neutralize unwanted tones. For this, you need to look at the color opposite of what tone you are trying to get rid of. 

If you have a brassy look after bleaching your hair and want to get the yellow tones out of your hair, you are going to want to use a violet toner or purple shampoo.
Also, remember that you need to make sure that your hair color is the color you want before you add a toner. This means that if you want a light ash blonde, then your hair needs to be a light yellow to achieve the ash color with toner.
What Professional Toner Is the Best?
We recommend the Kenra Color Rapid Toner for salon use. We offer three cool tones for blondes and a tone for brunettes. Our cool colors are Beige, Silver Violet, and Violet Pearl. Our toner for brunettes is Green Blue.

Our Rapid Toners were designed to develop and tone the hair in five minutes or less. They are also ammonia-free and deposit-only color. All of our toners will leave your hair shiny and provide you with vibrant, long-lasting results. They need to be mixed with our 9 volume activator at a ratio of 1:2. 
Mix one-part Kenra Color Demi-Permanent Rapid Toner Coloring Creme plus two-parts Kenra Color Demi-Permanent Activator 9 Volume. Apply this from scalp to ends to freshly shampooed and conditioned towel-dried hair. 
You don't want to apply it to soaking wet hair nor completely dried hair. Damp hair that is about 70% dry is the best because the hair is more porous and will help to distribute the toner evenly throughout your hair. 
What At-Home Toner Is the Best?
Purple toning products are perfect for blondes since the violet reduces yellow tones and eliminates brassiness to keep blonde hair looking fresh. We recommend using Kenra Brightening Shampoo.
This shampoo will help to eliminate brassy tones and enhance blonde, gray, and silver hair. It has brightening technology to increase the brightness of your hair by up to 80%. 
When using this shampoo, it helps to reduce the amount of oil build-up in your hair, so you don't have to wash it as often. To use the shampoo you want to massage it into your wet hair and add a little more water to be able to lather it. Let it sit for about two to three minutes. 

Rinse your hair, and then follow with the Kenra Brightening Conditioner. Our conditioner offers the same great benefits as the brightening shampoo. The conditioner will help to keep your hair nice and smooth.
To use the conditioner, first remove the excess water from your hair. Massage the conditioner into your hair and then rinse it out thoroughly. 
Another product we offer to help tone your hair is the Kenra Brightening Treatment.  This product will instantly tone your hair after just the first use, eliminating brassy tones.  It also provides intense moisture to help repair dull, damaged hair. This treatment is formulated for intense toning.  
Apply the desired amount onto freshly shampooed hair. Start at the root and work your way down to the ends of your hair. Leave it in your hair for about three to five minutes, depending on the results you want to achieve. Then rinse the product out. You will be able to use this product about one to two times a week as needed. 
Benefits of Using Toner
Most people only know toners for making your hair less brassy, but there are more benefits to using toner than that. Toners can also add dimension to your hair color and eliminate the discoloration. 

The way toners can strengthen your hair is by creating a protective barrier around the strands of hair. Toners are also known to add volume and shine to your hair by making the hair cuticle appear fuller, but at the same time adding shine and reflection to the cuticle.
Things To Be Careful Of
Do not leave toner in for a lot longer than recommended on the instructions. This will not benefit you in any way. It could result in a color that you were not trying to achieve. If you need to remove the toner from your hair for any reason, try using a clarifying shampoo. We recommend the Kenra Clarifying Shampoo. 
Toner will also not work on natural gray hair color. You would need to dye your hair to hide the gray hairs. You should wait to shampoo your hair again after applying toner for about 24 hours. This will allow the toner to set and not wash out of your hair.  If you used a box hair dye in your hair, using a toner will really not do anything.

Instead of using box hair dye that can damage your hair, try going to a salon that uses our Kenra Color professional hair color. You will surely find the color you are looking for, and it won't be damaging to your hair. 

To ensure the color of your hair will last as long as possible, try to not wash your hair very often. The longer you can actually go without washing, the better. A good rule of thumb is to wash your hair about every three to four days or about twice a week.      
Wrapping It Up

Toner is not a replacement for actual hair dye or bleach. It is used to help take unwanted tones out of your hair. Whether you do that with one of our rapid toners, our brightening shampoo and conditioner, or our brightening treatment, we have a product to help achieve the color you desire. 
If you ever have any questions or are not sure if you need toner in your hair, you should always contact a hair professional and let them help you decide. Also, try to avoid over-washing your hair so that you don't have to keep going back to color or tone your hair.    
101: Pre-lightening Hair for Any Vivid or Creative Color