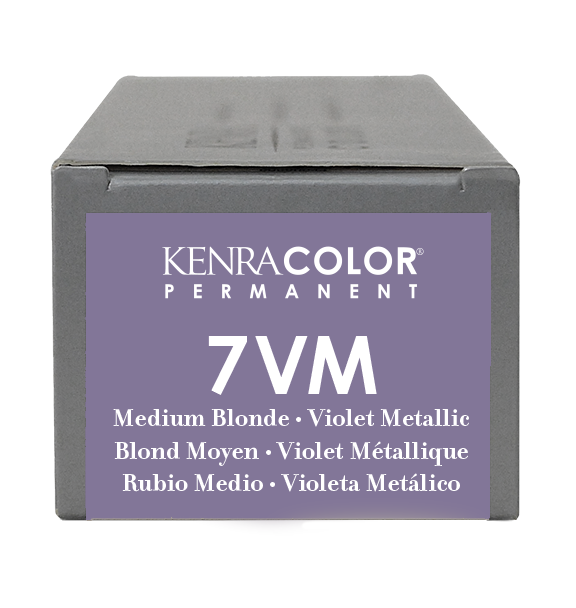 Kenra Color
7VM Violet Metallic
Available in
Professional stylist? Log in with Salonory to shop direct
KEY FEATURES
Kenra Color® Permanent Coloring Creme portfolio consists of gentle, low-ammonia color available in a wide array of multi-dimensional tones that deliver consistent, reliable results.
Designed for pre-lightened and pre-toned hair for ultimate artistry and creativity

Use to add dimensional highlights, an overall steel finish, or added into other shades for a smokey look

This collection includes: Silver, Violet and Rose Metallics
HOW TO USE
Kenra Color Permanent Coloring Creme Developers were specially formulated for use with Kenra Color Permanent Coloring Cremes. Available in 10 Volume (3%), 20 Volume (6%), 30 Volume (9%), and 40 Volume (12%) strengths.

Standard Processing Time: 30 minutes. Processing time for gray coverage: up to 40 minutes.

Mixing Instructions: In a non-metallic bowl, mix one-part Kenra Color Permanent Coloring Creme with one-part Kenra Color Permanent Coloring Creme Developer 10-40 Volume (1:1). spray hair with Kenra Color Porosity Equalizing Spray and apply color. Process for 30 minutes/up to 40 minutes for gray coverage.
INGREDIENTS
Click an ingredient for its definition

Download SDS