WIPE OUT HUMIDITY WITH THESE TIPS AND TRICKS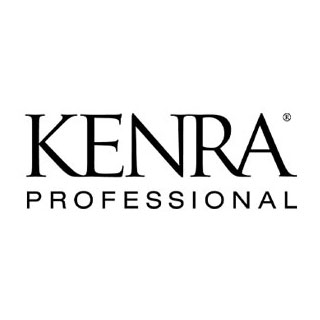 By: Kenra Professional
How many times have you perfectly styled your hair at home or in the salon only to have it start to frizz up as soon as you step outside? Our ever-changing environment and the location where you live can make it tough to maintain hairstyles without the right tools. With 45 out of 50 states having an average relative humidity of 60% or higher, it is imperative to fight the frizz and static so you have good hair days.
It can be a delicate balance, because humidity is essentially the level of moisture found in the air, but that doesn't mean you should skip adding moisture to your hair as part of your beauty routine. Both dry hair as well as wavy/curly hair are naturally more prone to the effects of humidity, usually due to lack of moisture.  The way you take care of your hair may also cause more frizz. Be sure to use conditioner after shampooing to help maximize hydration. While all of Kenra's conditioners impart moisture and hydration into the hair,  Kenra Moisturizing Conditioner allows for deep hydration in all hair types, and  Kenra AllCurl Balancing Conditioner is a wonderful option for waves, curls, and coils.
Too much tension on the hair can also be a factor when it comes to frizz. That being said, be sure not to wear ponytails too tightly, and use a wide-toothed comb or soft brush when combing and detangling wet hair.
Even low maintenance styling requires humidity defense for style longevity.  Kenra's Anti-Humidity Spray 5 is a universal, flexible finisher that seals in humidity protection for up to three days. It is ideal for all hair types and helps complete any look from air-dried natural curls to voluminous and smooth blow-outs. This lightweight, low hold formula tames frizz and controls static. Because hot tools can also contribute to dry, frizzy hair, Anti-Humidity Spray 5 also contains thermal protection of up to 450 degrees Fahrenheit, so it can be used both before and after hot tools to lock in the style depending on your preference. Use in conjunction with  Kenra Smoothing Spray or  Smoothing Blowout Lotion 14 depending on your hair type for added support on sleek, smooth styles.
Another great feature of Anti-Humidity Spray 5 is that it can be applied to both damp or dry hair, so if you typically air dry your hair, this styling tool is still for you! Apply  Kenra Platinum Air Dry Crème 6 from roots to ends to allow for natural, enhanced body with reduced frizz and dry time, and then layer or finish with Anti-Humidity Spray 5 to seal the look and fight that frustrating frizz.